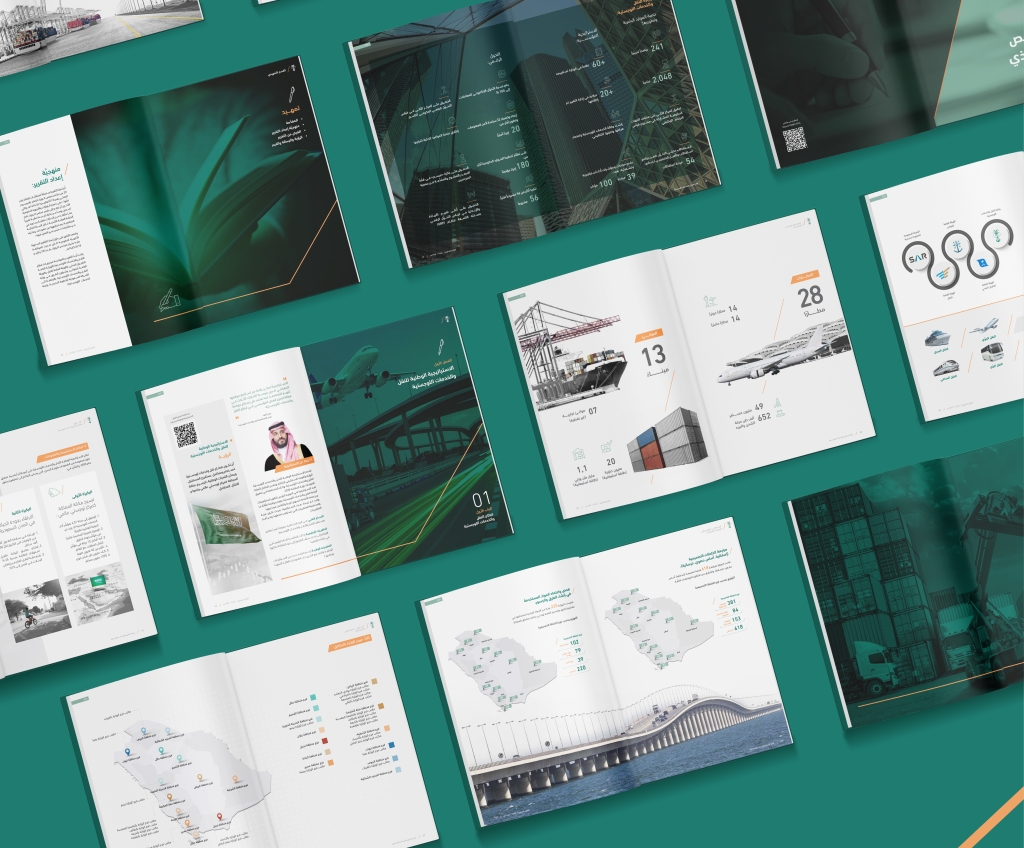 Ministry of Transport and Logistic Services
The Transport and Logistic Services sector comprises the pillar of the national economy. It plays a substantial role in sustainable development. Its vision is to have sustainable Transport and Logistics Services sector, inducing the future, and enabling national capabilities to reinforce the Kingdom's position as a world logistic center and a model of integrated transport. 
From this respect, the IW team has worked and implemented annual reports through 2021-2022, in addition to producing and creating content for qualitative videos.