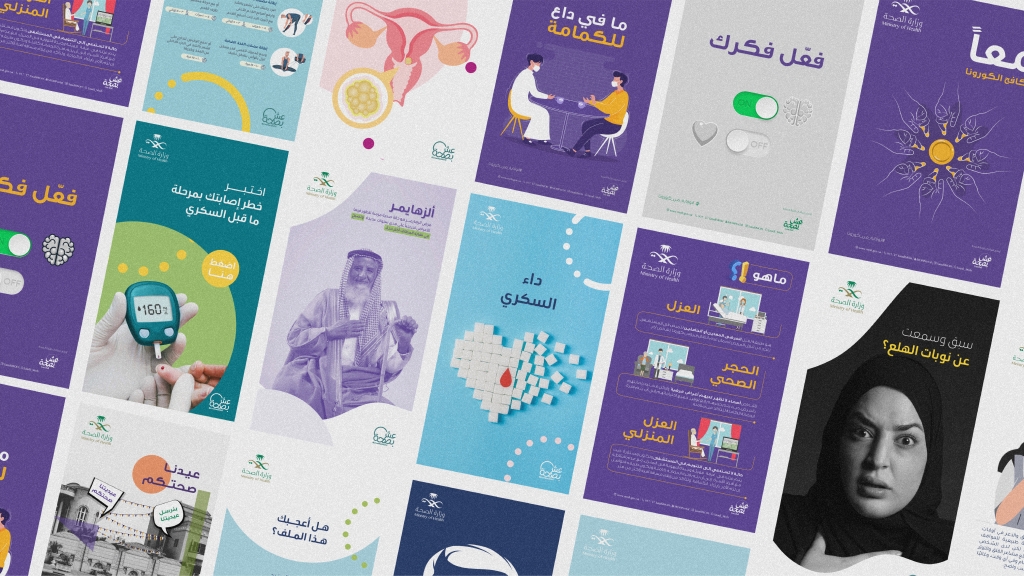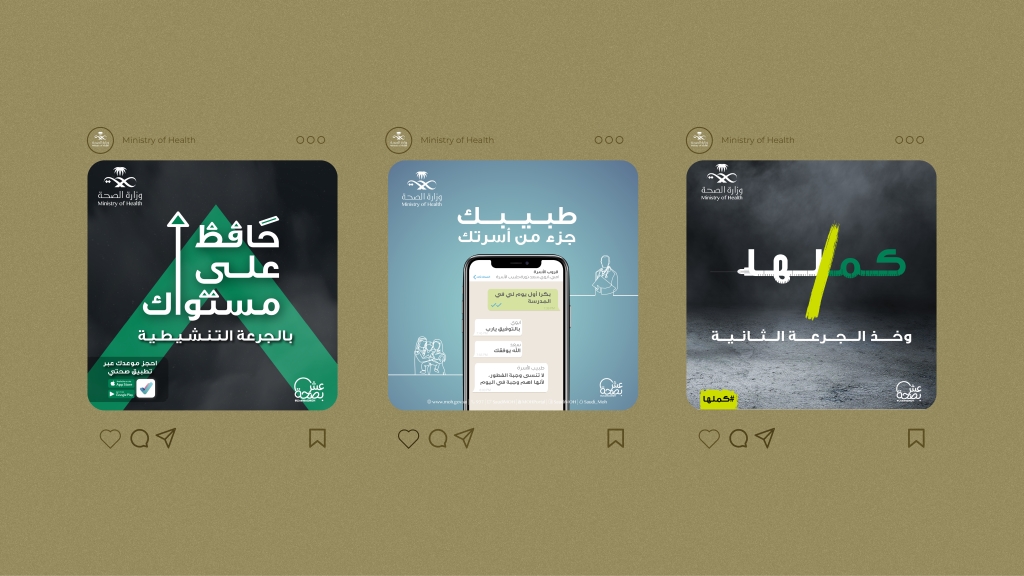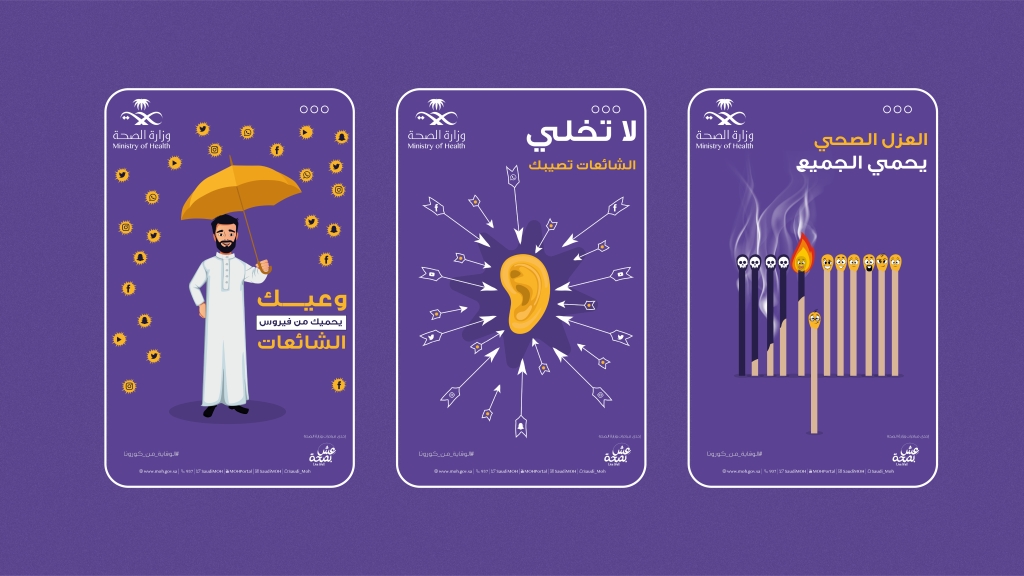 Ministry of Health, Saudi Arabia:
To ensure a healthy society, the MOH provides high-quality satisfactory services reaching all the Kingdom's citizens, through general and private health services aimed at the consumers'satisfaction and fulfillment of their expectations. 
We, Ideas Window, have worked on the MOH's most significant projects, mostly during the Coronavirus pandemic, for two continuous years. Thousand awareness leaflets, about the importance of pandemic prevention, were printed and distributed to all KSA citizens, and translated into over 13 international languages. Ideas Window is still doing business to the present day, implementing many media campaigns, i.e. Raise your level/ Subscribe to the App, and producing awareness videos and motion graphics.