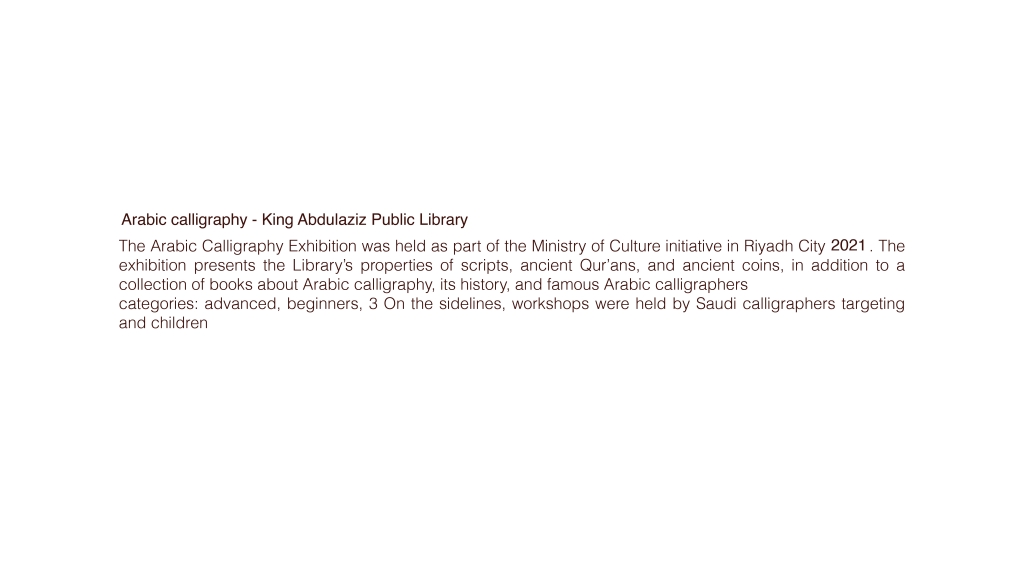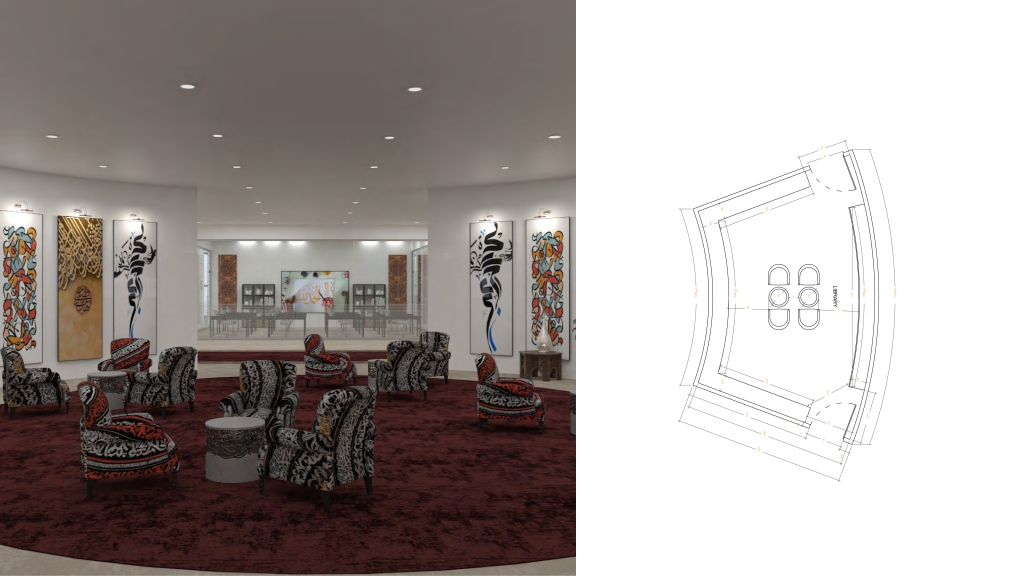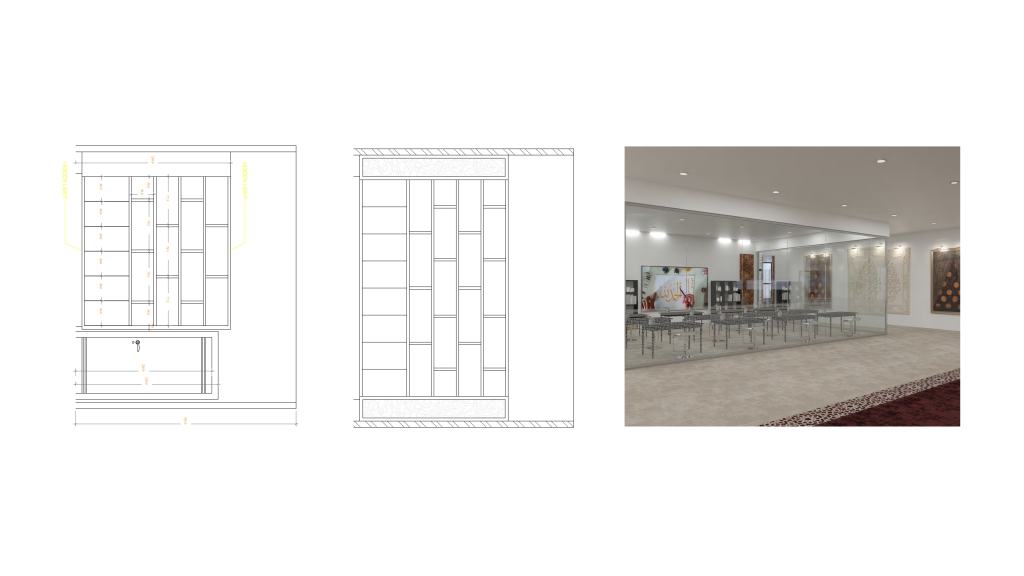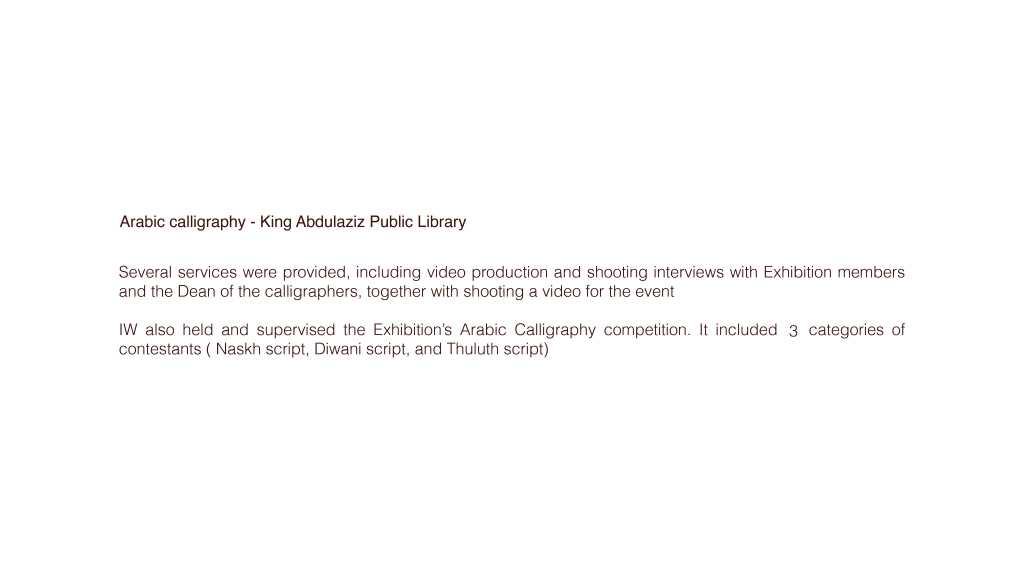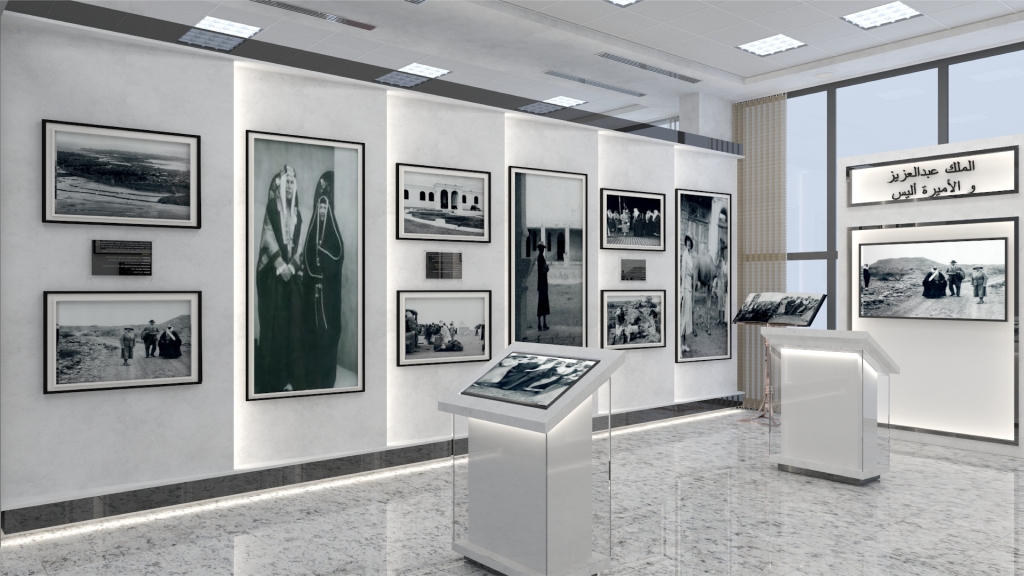 Arabic calligraphy – King Abdulaziz Public Library
The Arabic Calligraphy Exhibition was held as part of the Ministry of Culture initiative in Riyadh City 2021. The exhibition presents the Library's properties of scripts, ancient Qur'ans, and ancient coins, in addition to a collection of books about Arabic calligraphy, its history, and famous Arabic calligraphers.
On the sidelines, workshops were held by Saudi calligraphers targeting 3 categories: advanced, beginners, and children.
Ideas Window, in collaboration with the Ministry of Culture, managed the Exhibition, by organizing, executing, and designing its technical direction, and supervising the media content, concurrently with the inauguration of King Abdul-Aziz Al Saoud Foundation for Islamic Studies and Human Sciences, and the inauguration of King Abdulaziz Public Library at Beijing University in China.
Several services were provided, including video production and shooting interviews with Exhibition members and the Dean of the calligraphers, together with shooting a video for the event.
IW also held and supervised the Exhibition's Arabic Calligraphy competition. It included 3 categories of contestants ( Naskh script, Diwani script, and Thuluth script).